Domestika - Nicole Arcuschin - Photographic Portrait: Nature as the Set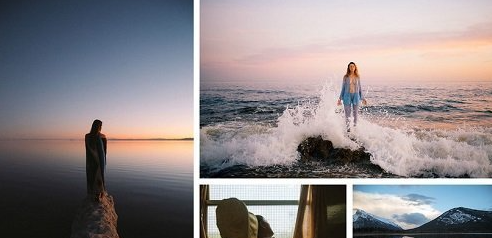 Domestika - Nicole Arcuschin - Photographic Portrait: Nature as the Set
Home Page
https://www.domestika.org/en/courses/286-photographic-portrait-nature-as-the-set
Genre / Category:
Photography
File Size :1.2GB
Product Details Beyond lighting sets and studios, Nicole Arcuschin - a photographer specialized in portraits and landscapes - has managed to make photography with natural light her means of personal expression. The portrait is the main axis of his photography, but in his work the models share protagonism with nature and light, creating unique moments.
In this course you will understand photography from an emotional point of view. Nicole will show you her method of work and you will see how to take advantage of natural light at different times of the day, the main element that makes her photographs so personal.
You will begin by getting to know Nicole's work and she will tell you about her photographic style; You will also discover the work of other artists who have served as influence and will share with you some of the things that inspire you most.
Afterwards, he will tell you about the photographic portrait, its intimate meaning and the importance of natural light to capture that unique moment.
With the advice of Nicole, you will get to work to organize your shooting with nature as a stage. The first thing you will do is select your models; Afterwards, you will make decisions about make-up and styling and decide the most important thing: the place and the moment in which you will make the photo shoot.
Nicole will talk about the materials needed for the shooting and will explain how to organize in the days before and when shooting outdoors.
You will see a photo shoot by Nicole, in which she will tell you how she works according to the climate she wants to provoke in each photograph.
Once the session is finished, you will carry out the digital development with Lightroom or Camera Raw. You will select the most interesting images and make the final edition.