PlanSwift Pro Metric 10.3.0.48 Multilingual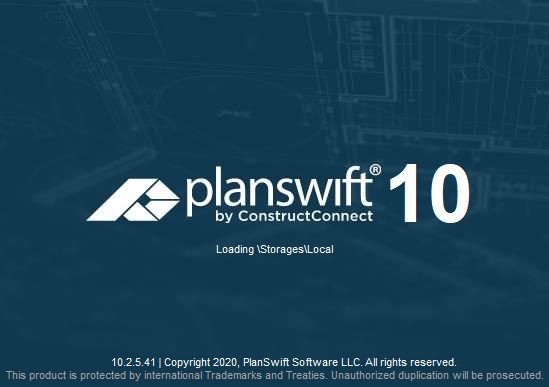 File size: 55 MB
PlanSwift Pro is a complex and efficient application created to provide architects and other specialists in the field with a method of creating virtual versions of construction plans, which they can edit in any way they please.
PlanSwift is easily customized for you and your specific trade. Simply create assemblies of commonly used materials, waste and even labor. Then drag those assemblies onto the takeoff items for instant and accurate estimates of all your costs!
1) Point & Click
Takeoff and Estimate in seconds, if it's colored it's counted.
2) Drag & Drop
Drag and Drop material and labor assemblies onto your takeoff.
3) Print or Export
Sharing your estimate is easy, and PlanSwift is fully Excel compatible.
General Contractors
Takeoff in a fraction of the time with PlanSwift software click, drop, and estimate functionality.
Manage projects large and small with accurate and timely calculations.
Easily adjust cost projections, simply change product cost and recalculate!
Bid more jobs, manage more efficiently and grow your business with PlanSwift takeoff and estimating software.
Concrete Takeoff and Estimating the Smart Way
Takeoff footings, walls and foundations measurements quickly and accurately.
Simple Single Click selection for for slab dimensions..
Custom pre built assemblies accurately project rebar, membranes and other materials and labor.
PlanSwift instantly and accurately calculates your costs and margins then print or export to excel
Fast and Accurate Drywall Takeoff
Simply point and click to measure walls, ceilings and partitions.
Calculate your square footage and surface areas quickly with our area and linear tools.
PlanSwift automatically calculates materials and labor for a perfect estimate, every time.
You'll make more accurate estimates much quicker, saving time and money!
Electrical Takeoff Made Easy With PlanSwift
Measures lengths for conduits, wiring and cables quickly and accurately
Adds total number of switches and receptacles with ease.
Automatically calculates materials and costs
Export into estimate in a snap, saves time, money and effort
Save Time on Flooring Takeoff and Estimating
One Click area select for tile,carpet , hardwood or laminate floor areas.
Speedy perimeter measurement for nail strip and baseboard needs.
Measure, count, calculate, print or export your estimate with our easy takeoff software.
Estimate more accurately in less time. Bid and win more jobs.
Fast and Accurate Framing Estimates
Measure joists, rafters, studs, headers, etc.
Count posts, connectors and more.
Calculate labor, waste and equipment hours.
Print or export your estimate with our easy takeoff software.
Estimate more accurately in less time. Bid and win more jobs.
Whats New:
Updates: official site does not provide any info about changes in this version.
HOMEPAGE
https://www.planswift.com/

Download From Rapidgator

https://rapidgator.net/file/09e6212b72cfabb85dca38377b629345

Download From Nitroflare

https://nitro.download/view/43C331E94C49CA9