Jeppesen Cycle DVD 2114 Full World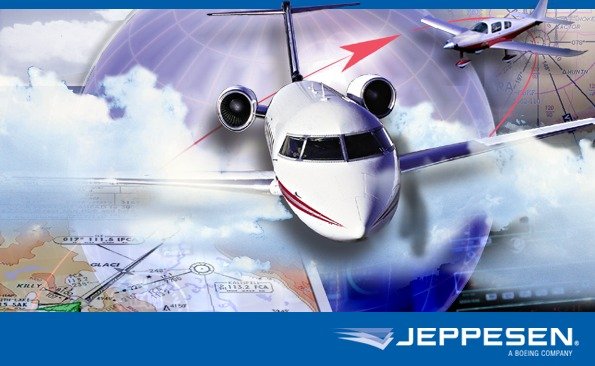 File Size: 3.31 GB
Program for planning and calculating a route of flight of the aircraft (helicopter) using the company's aeronautical information charts Jeppesen. It allows you to automatically calculate and lay a route for a certain type of aircraft. It consists of three parts. Updated every two weeks.
Add. Info : Full Worldwide
Coverage Codes
: 144CE46666
Worldwide - Military Supplement: 144CF46667
VFR - Europe: 144CE46667
Validity: 09 / JUL / 2021 - 22 / JUL / 2021
First installation
If you are installing the program for the first time, use the following code to install:
VNX1-IBYH-E5K1-7G8F
After the program is installed, for the first launch, select "Activation by phone" and enter the following code:
R00D-KCAB
There are specific coverage codes for each cycle.
Also, I recommend using the C drive for the installation (if you install on a different drive, problems may arise).
Usage Notes
The installer will prompt you to install the Jeppesen CDA Service. It is not required to use JeppView 3 and probably not required to use JeppView for Windows. There is a potential for problems, so I recommend canceling this part of the installation when prompted to do so.
Other Coverage Codes
Africa => 144CH46666
Africa - Military Supplement => 144CN46663
Alaska => 144KJ46714
All Europe => 144CC46656
Americas - Military Supplement => 144CN46659
Atlantic Special Manual Transatlantic => 144CF46664
Australasia => 144CM46656
Australia => 144CE46668
Austria => 144CC46664
BUNDLE - APAC => 144CI46658
BUNDLE - All Europe & Atlantic => 144NI46662
BUNDLE - Americas => 144CE46670
BUNDLE - EMEAI => 144CI46662
BUNDLE - Latin & South Americas => 144KE46718
BUNDLE - Middle & Far East => 144KI46706
BUNDLE - North America => 144NE46670
BUNDLE - Pacific => 144FI46690
Brazil => 144CP46663
Canada => 144CN46662
Canada - Alaska => 144CF46666
Canada - East => 144CN46658
Canada - West => 144NJ46666
Canada - West/Alaska => 144CJ46666
Caribbean => 144CN46657
Central Europe => 144CC46660
China => 144CH46665
Eastern Europe => 144CH46664
Eastern Europe Special Manual => 144CP46660
Europe => 144NC46656
Europe - Mediterranean => 144CG46664
Europe - Military Supplement => 144CJ46667
Far East => 144CI46664
France => 144CK46664
Full Worldwide => 144CE46666
Germany => 144CO46656
Hawaii => 144CM46660
India => 144CM46661
Italy => 144CO46668
Latin America => 144CF46665
Mexico => 144CN46661
Middle East and South Asia => 144CE46665
Middle East and South Asia - Military Supplement => 144CF46671
New Zealand => 144CI46656
North Sea => 144CK46656
Northern Europe => 144CK46660
Northern South America => 144CP46659
Pacific Basin => 144CE46664
Pacific Basin - Military Supplement => 144CJ46663
Scandinavia => 144CG46668
South Africa => 144CP46662
South America => 144CH46667
Southern South America => 144CL46667
Spain => 144CC46668
U.S. Ports of Entry - Latin America Supplement => 144CJ46665
USA - 48 States => 144CG46666
USA - California & Nevada => 146NK45510
USA - Central => 144CK46666
USA - Central & West => 144CG46670
USA - East => 144CO46662
USA - East & Central => 144CO46658
USA - Florida & Bahamas => 146KO45558
USA - Great Lakes => 144CC46670
USA - Gulf of Mexico => 144NO46666
USA - High Performance 4000 => 144CC46662
USA - North Central => 144CK46658
USA - North Central & Great Lakes => 144CC46666
USA - Northeast => 144NO46662
USA - Northwest => 144KK46710
USA - South Central => 144CO46670
USA - Southeast => 144KO46710
USA - Southeast & South Central => 144CO46666
USA - Southwest => 144NK46662
USA - West => 144CK46662
United Kingdom & Ireland => 144CO46660
VFR - Austria => 144NM46663
VFR - Belgium and Luxembourg => 144KM46711
VFR - Bosnia and Herzegovina => 144NM46659
VFR - Canary Islands => 144NI46667
VFR - Central Europe => 144CM46663
VFR - Channel Islands => 144FI46695
VFR - Croatia => 144KM46707
VFR - Czech Republic => 144FM46695
VFR - Denmark => 144NE46671
VFR - Eastern Europe => 144CM46659
VFR - Estonia => 144FM46691
VFR - Europe => 144CE46667
VFR - Finland => 144KE46719
VFR - France => 144PM46679
VFR - Germany => 144EM46695
VFR - Greece => 144PM46675
VFR - Hungary => 144EM46691
VFR - Ireland => 144NI46663
VFR - Italy and Malta => 144KI46715
VFR - Latvia => 144FM46675
VFR - Lithuania => 144AM46659
VFR - Macedonia => 144GM46707
VFR - Netherlands => 144FM46679
VFR - Norway => 144FE46703
VFR - Poland => 144GM46691
VFR - Portugal => 144FI46699
VFR - Scandinavia => 144CE46671
VFR - Serbia-Montenegro => 144FM46659
VFR - Slovakia => 144LM46659
VFR - Slovenia => 144KM46691
VFR - Southern Europe => 144CI46667
VFR - Spain => 144PI46683
VFR - Spain & Canary Islands => 144EI46699
VFR - Sweden => 144PE46687
VFR - Switzerland => 144AM46663
VFR - United Kingdom => 144KI46711
VFR - United Kingdom & Channel Islands => 144PI46679
VFR - United Kingdom & Ireland => 144CI46663
Venezuela => 144NP46659
World - Basic => 144CG46667
World - Basic [Airport Diagrams] => 144CO46663
Worldwide - Military Supplement => 144CF46667
Xpress USA - California => 150NK47558
Xpress USA - Central => 144NG46670
Xpress USA - East => 146NO45510
Xpress USA - East Central => 144NC46670
Xpress USA - Florida => 150KO47606
Xpress USA - Great Lakes => 144KC46718
Xpress USA - Michigan => 144FC46702
Xpress USA - Mid-Atlantic => 150NO47558
Xpress USA - Mid-South => 151KO46646
Xpress USA - North Central => 144NC46666
Xpress USA - Northeast => 151NO46598
Xpress USA - Northwest => 146KK45558
Xpress USA - South Central => 144KO46718
Xpress USA - Southeast => 144KO46198
Xpress USA - Southwest => 151NK46598
Xpress USA - Texas => 144FO46702
Xpress USA - West Central => 144NK46658
Easy input
144CH46666 144CN46663 144KJ46714 144CC46656
144CN46659 144CF46664 144CM46656 144CE46668
144CC46664 144CI46658 144NI46662 144CE46670
144CI46662 144KE46718 144KI46706 144NE46670
144FI46690 144CP46663 144CN46662 144CF46666
144CN46658 144NJ46666 144CJ46666 144CN46657
144CC46660 144CH46665 144CH46664 144CP46660
144NC46656 144CG46664 144CJ46667 144CI46664
144CK46664 144CE46666 144CO46656 144CM46660
144CM46661 144CO46668 144CF46665 144CN46661
144CE46665 144CF46671 144CI46656 144CK46656
144CK46660 144CP46659 144CE46664 144CJ46663
144CG46668 144CP46662 144CH46667 144CL46667
144CC46668 144CJ46665 144CG46666 146NK45510
144CK46666 144CG46670 144CO46662 144CO46658
146KO45558 144CC46670 144NO46666 144CC46662
144CK46658 144CC46666 144NO46662 144KK46710
144CO46670 144KO46710 144CO46666 144NK46662
144CK46662 144CO46660 144NM46663 144KM46711
144NM46659 144NI46667 144CM46663 144FI46695
144KM46707 144FM46695 144NE46671 144CM46659
144FM46691 144CE46667 144KE46719 144PM46679
144EM46695 144PM46675 144EM46691 144NI46663
144KI46715 144FM46675 144AM46659 144GM46707
144FM46679 144FE46703 144GM46691 144FI46699
144CE46671 144FM46659 144LM46659 144KM46691
144CI46667 144PI46683 144EI46699 144PE46687
144AM46663 144KI46711 144PI46679 144CI46663
144NP46659 144CG46667 144CO46663 144CF46667
150NK47558 144NG46670 146NO45510 144NC46670
150KO47606 144KC46718 144FC46702 150NO47558
151KO46646 144NC46666 151NO46598 146KK45558
144KO46718 144KO46198 151NK46598 144FO46702
144NK46658
Developer : Jeppesen Developer
Interface language : English
Tabletka : not required
System requirements : Windows 7, 8, 10
HOMEPAGE
http://jeppesen.com/index.jsp

Download From Rapidgator

https://rapidgator.net/file/ef10885b2ed9869a995cc71764452906
https://rapidgator.net/file/f1f37e7ba3975bd9ee3ebd3809b52fae
https://rapidgator.net/file/791ec5b7be2bca6c0c50f2f9320b7594
https://rapidgator.net/file/9f8e73d218cb25d04bf59c867b98a148

Download From Nitroflare

https://nitro.download/view/764759D1D2C4D31
https://nitro.download/view/DB989D91DC2BEEA
https://nitro.download/view/92574A324947C1A
https://nitro.download/view/7C0C8A9E65BD2D4